Grad(The Castle) - Partizanska cesta(Partizanska street) - Ulica talcev - Presernova ulica(Presernova street) - Partizanska cesta(Partizanska street) - Kidricev trg(Kidric square) - Tomsiceva ulica(Tomsic street) - Mestni park(Town Park) - Trg generala Maistra(Maister square)

The City Park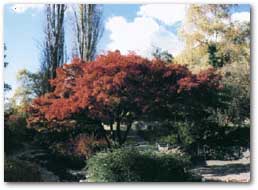 From the Piramida Hill we come to the city park. We can start our journey throught the park at The three ponds. In front of the first park three is a playgraund for children with a pool and a Waterspout. At the beginning of The three ponds was built a very well known restaurant called " Pri treh ribnikih".
There leads a walking route araund the ponds.
The city park was planted in 1872. In the year of 1882 the park was exstended and the very next year they placed a statue of Joseph II. and James the archduke in the park. In the years of 1888 to 1890 they exstended the park even more and in the 1890 they built a music pavillion. In the year 1896 the park has been finished. Here we can find exotic trees and bushies, marked with special signs. There are 99 different sorts of trees planted in our park. It is a pride to its city.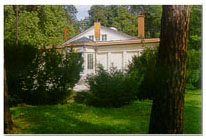 We will continue our way through the promenade to the acquarium, which is on the left side on the park. Between the I. and the II. World War they built a caffe but in the year of 1953 they redecorated in into the acquarium. Later they extended it and they have added a tererium to the City acquarium.
The way leads us past the pavillion to the statue, made of marble by Drago Trsar and it is dedicated to the victims who died in the war.
We can continue our trip down the Heroja Staneta Street to the General Maister Squere.
---