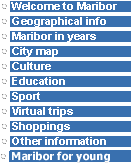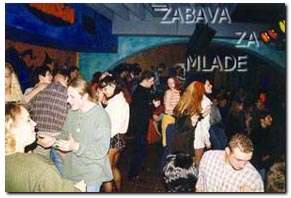 In our town there is a place for everybody. Everyone can find his own place and also everybody can enjoy what he likes most. If you want to enjoy a true night adventure, or try your luck in games, or just have a good time, Maribor is the right place for you! Only a few meters away from plaque column a Casino waits just for you. You can play there all sorts of games, like Black Jake, roulettes, ... Casino is a place where you can try your fortune. For all, who like it hot, can visit Marica Club in Pesnica, Night Club Dolly, Night Club Paradiso or TOTI Bar in hotel Slavija, where they can enjoy in watching beautiful young girls artists dancing. All you, who want to have fun and dance in your own way, you can join your friends in Disco Clubs, like Masai, Martin Krpan, Vienna, Calypso, Yucatan in Sentilj, where you can have fun with popular guests from Slovenia and Croatia, or you can also have a good time at ŠTUK,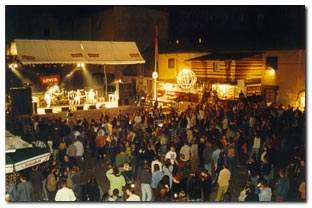 where young students are having great time. For all those, who want to enjoy peace and quiet, and music not too loud, they can find a peaceful place only a few kilometres away from the center, called Pohorska kavarna - Pohorje's Cafe. Especially young people are meeting in place called MKC Pekarna in Ljubljanska street. If you want to have a pieceful conversation in a Pub, you can visit one in Postna ulica, Irish Pub, or Scotch Pub in Glavni trg 3.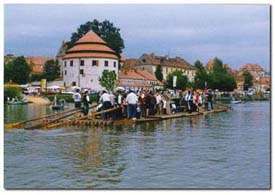 All you who love jazz, can join The Satchmo Jazz Club in Strossmayerjeva Street, where you can enjoy the jazz music. We have to mention the festival called Lent, where people from all over the world meet and perform a wonderful festival. But most popular event for young people is a spectakel called Pise se leto, every year in June, under the Pohorje hills. You can also join Youth Culture Center, called Mladinski kulturni center, on Ljubljanska street. For you, who would like to have a good night drink in quiet with your friends, you can visit Scotch Pub on Glavni trg 3 or Irish Pub in Postna Ulica. Maribor is also a place for people, who like to listen Jazz music. You just have to visit Satcmo Jazz Club on Strossmayerjeva Street, where you can enjoy jazz from 19.00 to 01.00 in the morning. There are many possibilities how to spend the evening in Maribor. But it is up to you, how you are going to spend it...
---