Maribor celebrates a city holiday to commemorate the first action against the occupying Nazi forces carried out by Maribor youths on April 29, 1941: in Volkmerjev prehod (the Volkmer Pass) they set fire to two vehicles belonging to the enemy' s administration staff. On this holiday outstanding Maribor citizens are given the traditional award of the City of Maribor; a key and a medal of the city, and a gold, silver, or bronze coat of arms.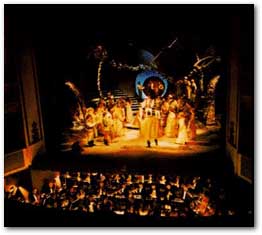 Cultural events take place mostly between October and June. Among these are the performances of the Slovene National Theatre, the seasonal concert programs and occasional concerts by visiting orchestras in Union Hall (particularly the programs of the symphonic orchestra), Casino Hall in the Theatre, Festival Hall in the Castle, and in the Catholic Church.
Since 1966 Slovene theatrical companies have met in Maribor annually to put on their best productions ; the event is called Borstnikovo srecanje (the Borstnik Drama Meeting). It is undoubtedly the outstanding theatre festival in Slovenia.

Among the musical events, the annual Evenings of Baroque Music are especially noteworthy and have become a Maribor tradition since 1968. Among the fine arts festivals, let us mention the Fine Arts Triennial on the theme of ecology.

Summer events are more relaxed and informal. They take place usually in the old part of the city, the river bank area Lent. However, the annual International Festival of Folk Dancing is held in several different places around the city. Outstanding sports events are naturally led by the Golden Fox Trophy, the annual world championship in women's slalom FIS (since 1964). Next in the order of importance is the Zorko Memorial, the annual athletic meeting in Tabor Stadium, and the Tedy Tennis Memorial in Ljudski vrt.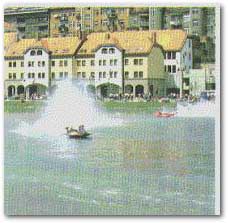 A rather noisy event held during the summer is the motonauma, a motorboat race under the bridge on the Drava.


Each year there is a traditional week devoted to reverly, called Vesela jesen (The Merry Autumn). It is held in the Drava fair area; every other year a market event takes place in the streets of Maribor with large exhibitions of flowers, fruits, and wines.

The New Year's Fair is also very lively. It starts two weeks before New Year'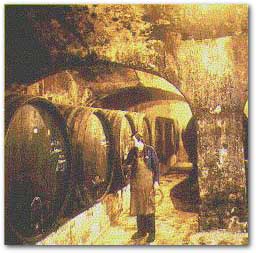 s Day and concludes with a festive outdoor celebration on New Year's Eve with music, fireworks, and special lighting effects, in Trg svobode (Liberty Square).

In Maribor, the events preceding Shrove Tuesday generate excitement. For more than half a century, there has been a traditional herring feast on Ash Wednesday. And a holiday that is special to the Mariborians, is Martin's Day, in November, when the fermentation of wine is celebrated.
---