Food and drink habits have undergone swift changes in Maribor; partly because of both social changes and the changing views on nutrition. Immigrants brought with them characteristic dishes of their native cusine. Influences are numerous. The basic cuisine in Maribor is Central European or Viennese. However, there has been a noticeable influence in Maribor of eastern cuisine, as well as Dalmatian, Italian, and Hungarian. In spite of these manifold influences, the local cuisine of Maribor and, above all, the native dishes from the Slovenske Gorice vineyard hills and the Prlekija region, manage to assert themselves.

It should be noted at the outset that the local culinary style is to enhance its dishes with cream. For example, cream is used in Styrian cream soup, in pork sour soup, and in mushroom soup. Another local speciality is horseradish with cream, an excellent accompaniment to beef dishes.

Among the meat dishes, stews, chicken, and veal excel. A real delicacy is meat and sausages from the tunka: fried pieces of lean pork and boiled sausages are immersed in minced bacon (zaseka) and preserved in wooden barrels.

In Maribor, and elsewhere in northeastern Slovenia, salads are mixed with thick greenish pumpkin oil, a most nutritious addition to salads.

Deserts are reknowed too: along with doughnuts, walnut cake, and poppy seed cake (potica - click here for the recipe). The rye and corn breads are highly regarded for their excellent taste and natural ingredients.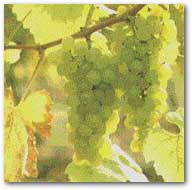 Visitors to Maribor should definitely try the local wines. Such excellent wines as yellow muscatel, Rhenan riesling, and a Laski riesling are available from Kalvarija (Calvary Hill) within the City borders. Other fine wines are from nearby Pekrska gorca (Pekre Hill) as well as from Svecina.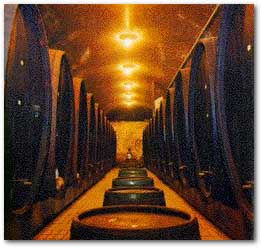 In Maribor you can see The Oldest Vine In Europe (more than 400 years old) and there is the fantastic scenery in the wine-cellar in the center of City with some 15 km of tunels.

In autumn one can enjoy sweet grape juice before it ferments, or most - the grape juice with a bite that is devoping - a wine that has not yet been processed. Roasted chestnuts make a perfect accompaniment for any of these wines. On St. Martin's Day (November 11th) the occasion of the fermentation of the wine is celebrated with a joyous feast of roast goose, locally referred to as the St. Martin's goose.

---