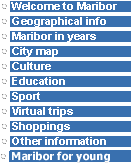 Fine arts in Maribor has kept pace with the ups and downs of the city. From the earliest times written documents have not survived about artists, sculptors, wood carvers, and painters who adorned, for example, the old parish church, presently the main Chatolic Church.

Creativity in painting in Maribor was spurred on in the beginning of the seventeenth century, before the influence of the Baroque Period. Maribor witnessed a widespread revival of fine arts in the Baroque Period - from the mid-seventeenth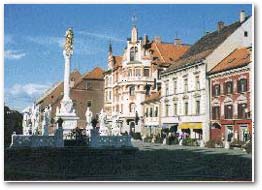 century. Since in this period many new buildings were erected, mainly churches, with the older ones being renovated in the new artistic style, artists found work plentiful. Josef Straub (d. 1757) came to Maribor from Ljubljana and, among other works, created the Plague Memorial in Maribor's Glavni trg (Main Square) in 1743, as well as many other fine works throughout Slovene Styria. During this time, the Maribor Baroque Period was refined artistically and assumed a wider European perspective.


In the nineteenth century Maribor's interest in the fine arts waned; Mariborian citizens, by now solidly middle-class, preferred to have their portraits painted in the Biedermeyer and flowing romantic fashion. They had their portraits painted by numerous travelling painters or, in the case of well-to-do families, by distinguished painters from abroad.

The plastic arts became popular after World War I, when the Slovenes, in the newly receptive political climate, wanted to elevate the plastic arts as well.

The local residents of Maribor keep in touch with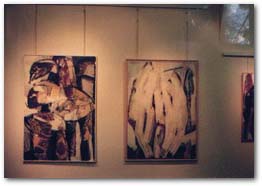 the arts through numerous exhibitions organized by the Art Gallery, together with the Rotovz Salon they have their galleries in the Town Hall and in Kraigherjev trg. Additionally, there are many local exhibitions in bookstores, banks, schools, and private galleries, where the art works are for sale. The city has been enhanced with outdoor avant-garde creations in concrete by sculptors from abroad. These sculptors met at the international symposia Forma Viva during 1967 - 1986.

---